[Metadata]
Geographical ressources (GeoJSON data) on cartostation are represented by metadata instances.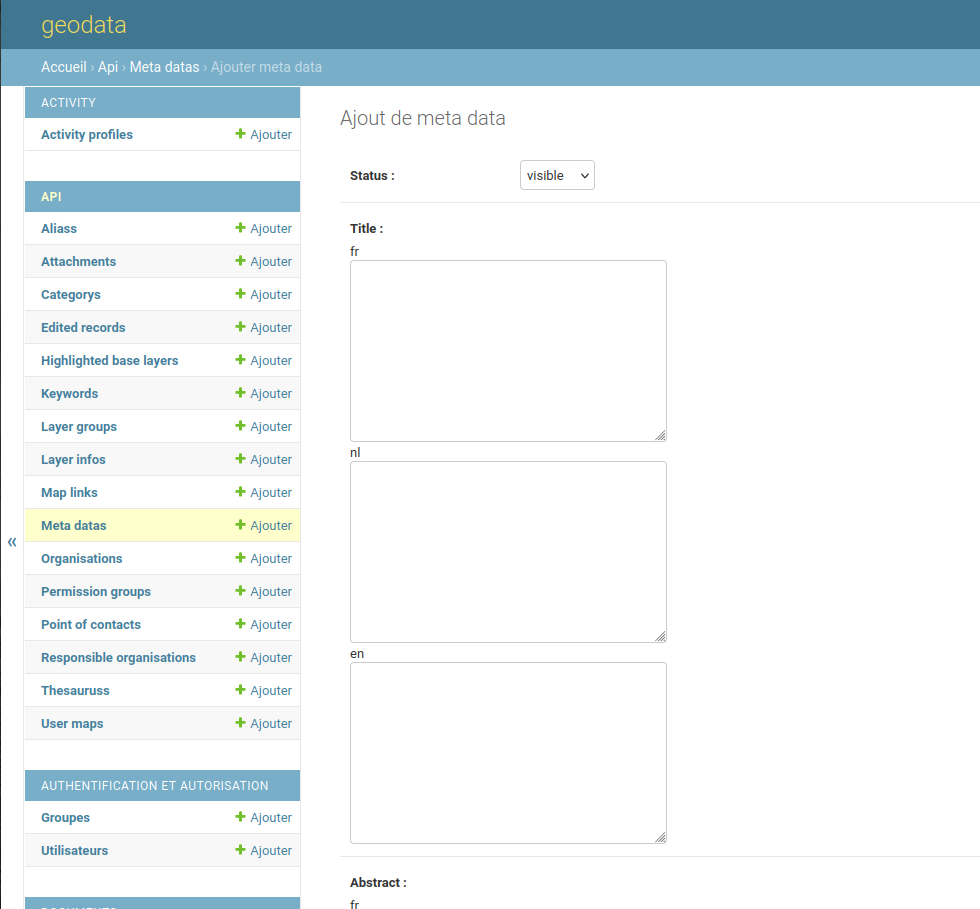 Ressource identifier is structured like a URL.
It is templatized as : loader://path
It is an internal identifier which is converted into a proper URL pointing to the ressource by the loader itself (eg: postgis loader).
postgis : postgis://schema/table_name
angled : angled://UI_code_name/query_ID where UI_code_name can be point, line, polygon
nb1 : for an accesible GeoJSON in EPSG:31370 ressource, an absolute URL will do the job.
nb2 : To delete a metadata, you will be asked to delete all the objects dependant on it. (Layers in maps etc..)